Thanks to everyone for the condolences for my family friend. It was an INSANE weekend at home with lots of family in town. That included SO much food, lots of catching up, and of course some drinking. I hate to say we had a good time, because there were many rough times, but it's always good to see family that I haven't seen in awhile.
I had an amazing time at the wine tasting last Thursday, and ended up buying 4 bottles of wine.
I don't even like wine!
I look more drunk than I was. And I need to learn to not put my hair in a ponytail!
Two of them were for my mom (she asked me to buy them), one of them is the only kind of wine I really like (Riesling), and the last one I bought because the bottle looked cool. I have full confidence that it will consumed by one of my friends before the summer is over.
The last bottle is the cool one. Although you can't tell in this picture.
Luthor's birthday was on May 18th, and I just got around to giving him his birthday treat (canned food). He is modeling his gorgeous haircut in this picture. As my friend says, "The hit with a lawnmower look." I cut his fur with scissors because he freaks out over the noise of clippers, and about every six months I have a meltdown over his extreme amounts of fur that is all over my house, so I chop it off.
I took the plunge today, and ordered my very first Erin Condren planner. Or, I will once I can get through on the website. I've been piecemealing my planners for years, trying something new each year, and hating it each year. I never have EVERYTHING I want in one place. I always end up with extra notebooks and envelopes full of stuff. I'm beyond excited for this planner, and can't wait for it to arrive. I hope it is the planner of my dreams!
I'm going to my first blogger meet up on Saturday. I'm not nervous yet, but I'm sure I will be once I have to start getting ready. I've never met anyone that I've only known on the internet, so this will be interesting. But, this is one of the reasons why I wanted to start a blog - I loved the idea of the blog community. Plus, it will be the last time to meet Shane before she moves to Australia. If you are in Ohio and are a blogger, you should consider going. It's at a brewery, so it's right up my alley :]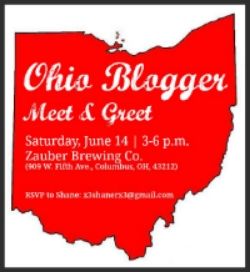 What are some of your random Thursday thoughts?